Through the Family and Faith program, parents – as the first educators of their children – are invited into a deeper and more intimate relationship with the person of Jesus Christ.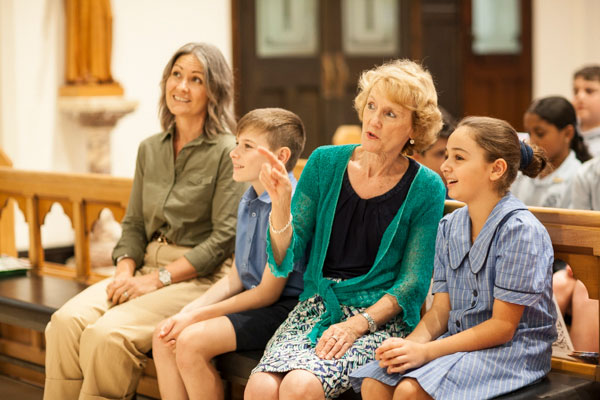 We embrace and celebrate our wonderful multicultural community and provide many opportunities for involvement in the spiritual and liturgical life of the school and parish.
All parents and families with children enrolled at our school are welcome to take part in the Family and Faith program. Initiatives include:
SPaR – Stop, Pray and Reflect for parents or parent and child
Play Group for 0-5 year olds
St Vincent De Paul outreach activities
Information sessions for parents on a variety of topics
Parent faith formation
Special events throughout the year
Participation in school activities by parents, grandparents, parishioners and other community members is always warmly welcomed and encouraged.