By connecting to the real world of students' lives, authentic learning enables students to become lifelong learners who contribute to society and the wider world as active and discerning citizens. Authentic learning is central to our work as Catholic educators because it promotes the continual growth and wellbeing of the whole person — spiritually, intellectually, emotionally, socially and physically.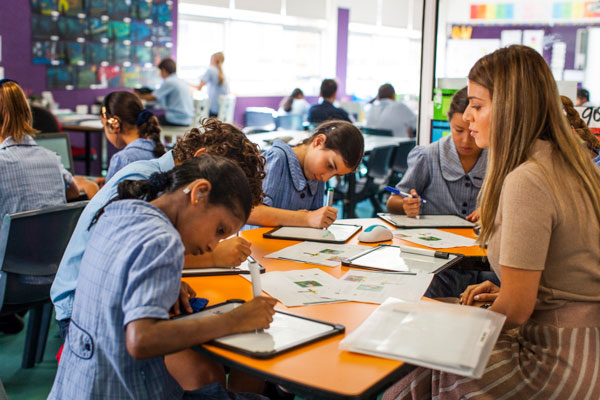 St Patrick's Catholic Primary School Kogarah promotes excellence in teaching and strives to provide students with learning opportunities that motivate, challenge and cater to and for the diverse needs of all learners. Through curriculum modifications and differentiation, teachers endeavour to create learning experiences that develop in the students a love of learning and the motivation to reach their learning potential. This is supported by the process of consistent review of contemporary teaching practices and the implementation of effective and engaging teaching programs to enhance student learning outcomes.
Our shared vision for learning continues to direct us to be future-focused and to implement authentic learning and assessment principles that underpin the school-wide pedagogical practices to enhance student learning outcomes and continue to strive for school improvement.