Welcome to St Patrick's Catholic Primary School Kogarah, a warm and welcoming school community. Our community is rich in tradition and cultural diversity where families and cultures unite in a dynamic and friendly way. We value and nurture the positive relationships that develop between students, families, staff and parish built on mutual respect and trust.
As a Catholic community we value every opportunity to celebrate our faith through prayer, liturgy and the celebration of the Sacraments. Our Catholic beliefs and values permeate throughout school life.
Our dedicated and professional staff work closely with our parents to ensure that each child receives an educational program which enables them to grow and reach their full potential. Building positive relationships, where each student is known, safe and cared for, is central to our beliefs. The school community are united through our belief in our school motto, "Through Prayer and Work we Grow".
I invite you to learn more about our wonderful school by exploring our website.
Ms Vanessa Polin
Principal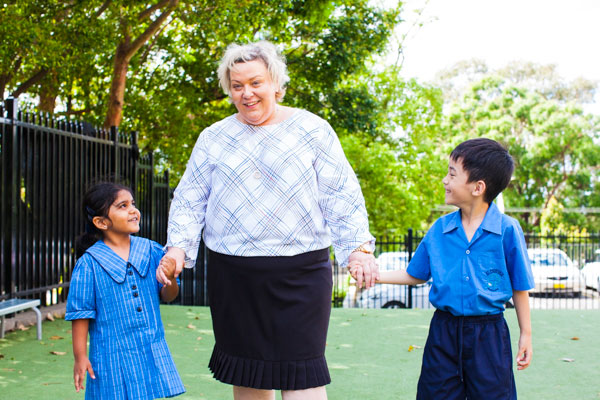 Proudly Part of the Community of Sydney Catholic Schools
Our school is part of a system of over 150 low-fee Catholic schools in the Sydney Archdiocese.
Sydney Catholic Schools are thriving Catholic communities that ignite a love of Christ through excellent teaching and learning to empower students to reach their full potential.