Our facilities are bright and modern spaces that encourage active learning and play.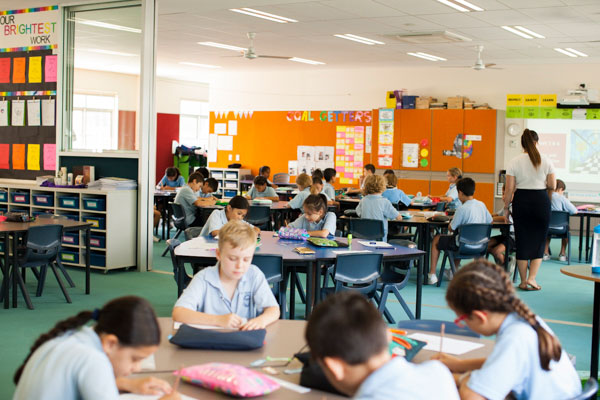 Learning Spaces
Our contemporary learning spaces allow students to actively engage in learning through our school wide pedagogy of working in collaboration, with creativity and optimism and making connections to their prior learning. Our vibrant, colourful, multipurpose Library provides students with access to a wide range of quality literature. Students avail of this space during weekly library lessons, weekly music or drama lessons and also as a space for quiet reading during lunch times.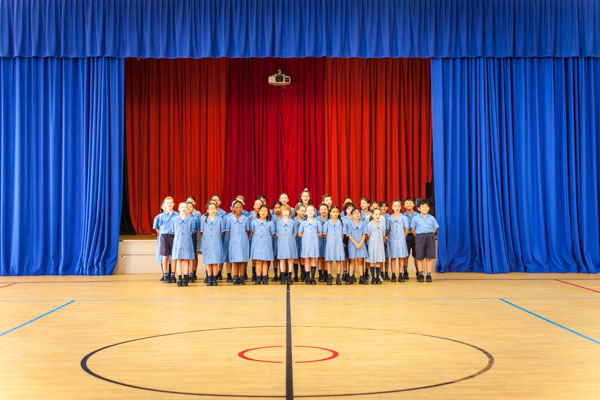 Hall
Our large, modern hall provides an active learning space for both physical education and performing arts activities. These include sport lessons facilitated weekly by professional sports teachers, and a stage for performances (music and drama).
Our hall is also used to provide onsite Before and After School Care as well as Vacation Care during school holidays. The students are involved in a variety of creative and physical activities throughout each term.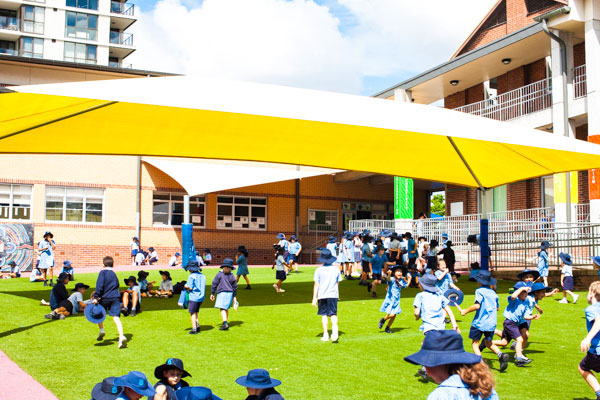 Playground
Our refurbished playground space allows students to actively engage in a variety of physical activities during sports lessons and at break times. Students have access to a variety of sporting equipment, large chess boards and handball courts.